In their words, what clients say about Graystone.
We would not be where we are today
Sytsema Funeral Homes, Inc. would not be where we are today had we not made the decision to partner with Graystone. Their assistance in high level business consulting, staff training and development, and insight in the industry is unmatched. We look at Graystone as part of our family and team, and appreciate their continual support in all aspects of our business.
Scott Sytsema, President
Sytsema Funeral Homes, Inc.
Muskegon, MI
A huge benefit
Partnering with Graystone has had a major, positive impact and influence on our business over the course of 10 years.
Utilizing their resources has proved to be a huge benefit.
We were profiled 10 years ago. Here's the difference, we continue to use this information today, to best serve the business and customer. When staff relations improve, "Your staff will treat the customer only as good as you treat them.
Ten years ago, the FDs, Admins and management were evaluated by Graystone. Since then, we use Graystone to evaluate each new full time hire. We learn to understand and apply the information captured about an employee's competencies and tendencies. Putting staff in the right settings to succeed has improved sales and service scores.
We employ 24 of the finest ladies and gentlemen as a result of our partnership with Graystone. Makes for a happy workplace. Best part is the customer feels it. And they tell us on a regular basis how good it feels to be served by Brunners.
Nancy Sanden, President
Brunner Sanden Detrick Funeral Home & Cremation Center
Mentor, OH
 
Graystone has helped us immeasurably
Graystone has helped our business tremendously, in many different ways.
The training has helped us serve our customers in a much more effective manner. We are much more empathetic and understanding of our client's needs. It has also helped our staff understand each other and consequently work much better together.
I had been searching for an effective bonus program, and the Graystone Opportunity Plan filled that bill. It rewards quality of service, which gets everyone on that page. Again, everyone works toward the same goal — excellence.
Finally, Graystone has helped us immeasurably with the business end of our organization. We have been much better business people because of our involvement.
I always thought that we were a terrific firm, and we were. We are considerably better since we have become involved with Graystone.
Terry Desmond, President
A.J. Desmond and Sons
Troy, MI
Good to great
Solidified an already good arrangement conference into a great one; reduced AR by implementation of superb payment policy presentation.
Gave me the confidence to digest the CFS (client family survey) and present it —achieving higher client family satisfaction and ensuring service delivery corrections are made to our processes.
Improved on-boarding of new licensed funeral directors and apprentices through Graystone's professional development.
Zack Wilson, Director of Operations, Funeral & Creamtion Specialist
Butler Funeral Homes
Springfield, IL
Made me a much better manager
Graystone has made me a much better manager through the many resources they have provided to our organization.
Their assessment tools have helped me understand how to best communicate with employees as well as be able to proactively work with staff on challenges.
The Graystone Collaborative provide opportunities to improve my leadership ability through beneficial training and programs. They have also been extremely beneficial in giving me a venue to network and gather "Best Practices" from other managers and owners and implement them within our organization.
The surveys are incredibly valuable in us understanding what we do well as an organization and in what areas we can improve upon. We used other companies in the past and did not get nearly the number of responses we get through Graystone.
We have seen unprecedented growth since partnering with Graystone. This growth is can be attributed to establishing some of the following:
— Better communication within the organization
— Greater consistency through the establishment of "touchpoints," policies and procedures, and "best practices"
— Changes within some of the language and interactions we have with families.
Mike Smits, General Manager and Licensed Funeral Director
Gunderson Funeral and Cremation Care
Madison, WI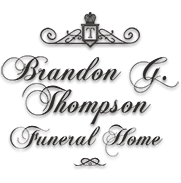 Second to none
To me, peace of mind is the most beneficial thing about being a Graystone client.
We don't have to second guess ourselves about anything. We know exactly what our financial targets are and whether or not we are meeting them. We know that our employees' schedules, salaries and benefits are appropriate and competitive. We know whether or not we've exceeded the expectations of families we serve.
I've attended many seminars, conventions and workshops and I know that Graystone's training is second to none. It covers everything and everybody. The fact that we are able to earn CE credit while not even leaving the funeral home is an added bonus.
Martha McKneely Thompson, Vice President/Funeral Director
Brandon G. Thompson Funeral Home
Hammond, LA

Three benefits of being a Graystone client
1. Our surveys enable us to have concrete data on the families we serve and the directors who serve them.
2. Quarterly reports give us a detailed look into our financial performance broken down by location and call type.
3. Our incentive plan offers our staff a clear and directed way to see performance and the reward that comes with it.
Jeff Nobles, General Manager
Pugh Funeral Home
Asheboro, NC
What matters most
Working with Graystone has given me specific focus on what matters the most, our families!
Graystone tools have provided me ways to help our staff deliver exceptional service, through targeted training and support to them. Holding me as an owner accountable to my staff.
Graystone is more than a consultant, but a true partner, and is making our funeral home successful.
Jon Leavitt, Owner
Leavitt Funeral Services and Crematory
Parkersburg, WV
Continue to raise the bar
We contacted Graystone and immediately knew that they understood what needed to be done and had the resources to make it happen.
Graystone gives us measurement and accountability, without which you cannot drive change. Now we all do things the "Graystone way," eliminating any arguments or control struggles over "my way," "our way," "your way" issues.
The Graystone cycle holds both staff and management accountable and has helped us continue to raise the bar. The Graystone staff is always there to answer questions and provide knowledgable, experienced perspective on any funeral service or business matter we encounter.
Graystone promised that we would more than recoup our initial costs with them in increased volume and revenue and that has proved to be true.
Ann Kendrick, Owner
Pollock-Randall & Marysville Funeral Homes
Port Huron, MI
The vanguard for leadership development
Our 9-year relationship with Graystone has helped us identify salient areas for improvement in profitability, team building and the delivery of exceptional client service.
Graystone is the vanguard for leadership development, death care business tools and discovery of opportunity. They have been our partner in integrating our locations for consistency of service and overall performance.
The employee incentive program combined with the metrics for client satisfaction have taken our company to the next level.
Mark Higgins, Owner
Hall-Wynne
Durham, NC
Creating higher standards
Graystone has helped us deepen and strengthen our relationships with our families we serve through staff development and training.
We have been able to have exact measurements to create higher standards within our firm, before all evaluations where subjective and flawed.
Graystone has helped us become better managers & executives by the resources and relationships they provide us with, without Graystone we would not be moving forward.
Neil O'Connor, President
O'Connor Mortuary
Laguna Hills, CA
Ultimately leads to superior service
Graystone has given us the tools to identify, very specifically, the areas in which we excel and areas in which we can improve, both as a team and as individuals. They provide definitive guidance and counsel on how to address these identified areas of improvement.
They have helped us to implement a compensation plan, in which individuals are accountable and rewarded for their performance in all areas. This plan has helped each employee to become further invested in the success of the team, which ultimately leads to superior service for our families.
The training they provide has helped our directors to better connect with families and has assisted us in planning more meaningful services that families appreciate.
Every goal Graystone is working with us to achieve, ultimately lends to greater family satisfaction and will help our business continue to grow for years to come.
Rebekah Anderson Guiffre, Owner
Anderson Funeral Homes
Franklin, OH
Grow our level of service
The Graystone questionnaire immediately identified areas for improvement including recommendation.
We operated with a Good not Excellent approach and didn't even know that we were settling, we were not the salted bag of chips we thought we were.
The Cycle of Excellence™ has allowed us to grow our level of service, correct minor service opportunities, and praise and recognize perfect service delivery.
Tony Lloyd, President
Flanner and Buchanan Funeral Centers
Indianapolis, IN
A new standard of flawless service
Our relationship with Graystone and the team is providing us with the tools we need to bring a fresh perspective to our five-generation, 110-year-old family-owned firm. A dynamic and on-going learning process, Graystone's professional guidance and expertise is inspiring each member of our team to offer a new standard of flawless service demanded by today's consumers. We find this investment to be an extremely valuable asset not only for our firm, but for the families we are privileged to serve.
Chris J. Janisse, Life, Accident and Sickness Insurance Agent Licensed Funeral Pre-Planner & Administrator
Windsor Chapel Funeral Home Ltd.
Windsor, Ontario
Not just good, excellent
Any funeral home can be "good" but we strive for "excellent" with the ongoing support of Graystone.
Overall family satisfaction is of utmost importance which is evaluated monthly through both atneed and preneed surveys and even daily should there be any issues of immediate concern.
The greatest Graystone value is the resource of continuing educational materials and a professional staff ready to help implement, educate and monitor progress via text, phone call, email or a scheduled visit to our funeral home.
Peg Jonkhoff, Co-owner, Administrative Director
Reynolds Jonkhoff Funeral Home & Creamtion Services
Traverse City, MI